Visa winner meets Visa Team Athlete Michael Martinez at the Olympic Winter Games Pyeongchang 2018
03/07/2018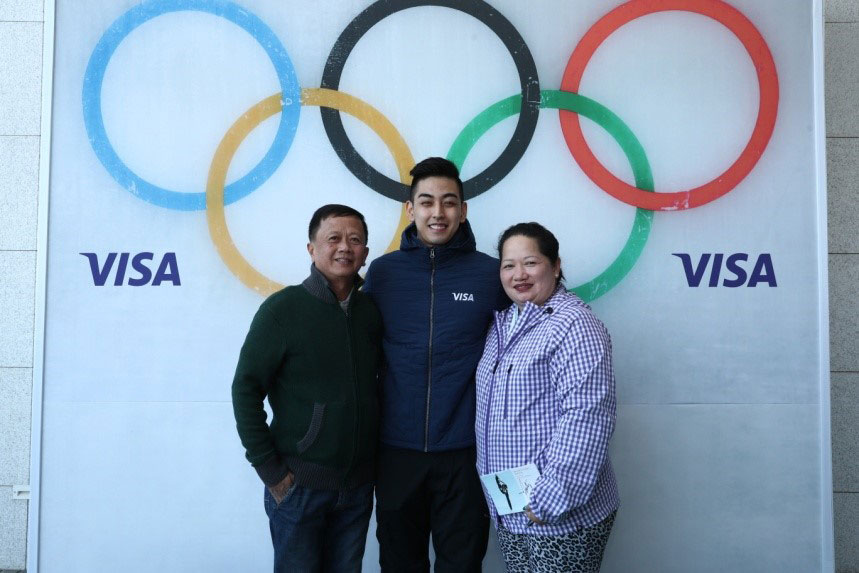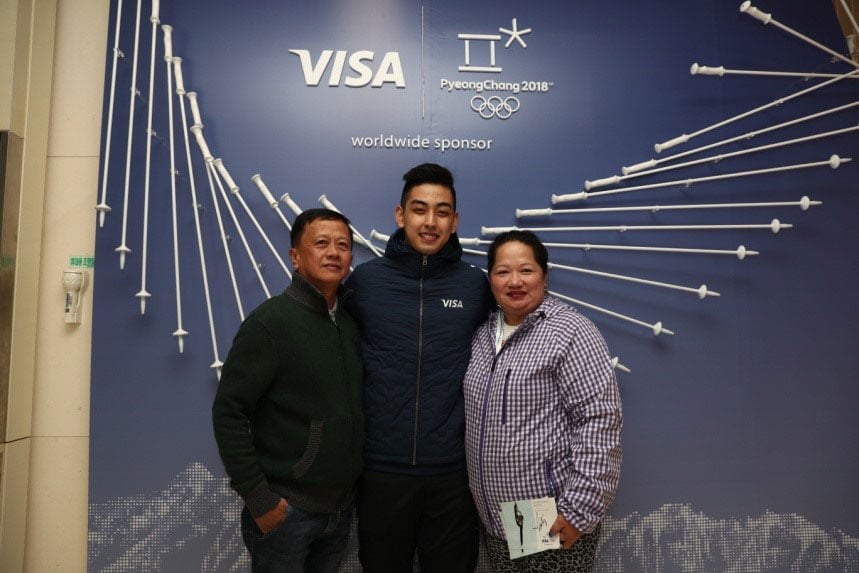 Last January, Visa, in partnership with Cebu Pacific, awarded Miss Leonila Parungao a VIP trip package for two to the 2018 Olympic Winter Games in Pyeongchang, South Korea. Miss Parungao also had the opportunity to meet Filipino figure skater Michael Martinez, one of the 54 athletes on Team Visa. Martinez represented the Philippines in the Olympic Winter Games, with a last-minute spot secured barely three weeks before the competition started.
"My experience at PyeongChang is certainly one for the books. Meeting the Philippines' pride and joy, Michael Martinez, was just the cherry on top of this unforgettable trip. It's not every day you get to witness an event as historic as the Olympic Winter Games, and to meet an Olympian. I'd like to thank Visa and Cebu Pacific once again for this opportunity," said Leonila Parungao.
Miss Parungao, a Filipina immigrant living in Australia, won the trip—the grand prize for the Olympic Winter Games promo campaign organised by Visa and Cebu Pacific—by booking her Cebu Pacific flight from Sydney to Manila using her Visa payment card.
"We are pleased to have provided Miss Parungao this once-in-a-lifetime opportunity and support Michael Martinez's journey to the Olympic Winter Games this year. At Visa, we are always trying to create exciting and memorable experiences for our cardholders and I really think this is a great of example of us achieving this," said Stuart Tomlinson, Visa Country Manager for the Philippines and Guam.
With year-round low fares offered by Cebu Pacific, Miss Parungao is able to fly to Manila to visit relatives at least two to three times a year.
"Our partnership with Visa has enabled more travellers to book their Cebu Pacific flights using the fast and easy payment options of Visa. We look forward to our continued partnership with Visa as we encourage more travellers to fly to different countries, see new places and create new experiences," said Candice Iyog, Vice President for Marketing and Distribution of Cebu Pacific.
Cebu Pacific, which flies five times weekly between Manila and Sydney, is the only Low-Cost Carrier plying this route.
About Visa
Visa Inc. (NYSE: V) is a global payments technology company that connects consumers, businesses, financial institutions, and governments in more than 200 countries and territories to fast, secure and reliable electronic payments. We operate one of the world's most advanced processing networks — VisaNet — that is capable of handling more than 65,000 transaction messages a second, with fraud protection for consumers and assured payment for merchants. Visa is not a bank and does not issue cards, extend credit, or set rates and fees for consumers. Visa's innovations, however, enable its financial institution customers to offer consumers more choices: pay now with debit, pay ahead of time with prepaid or pay later with credit products. For more information, visit www.visa.com.ph, http://visaapnews.asia/ and @VisaNews.