Visa's Financial Literacy Program Educates More Than 36,000 Students and Teachers
01/31/2020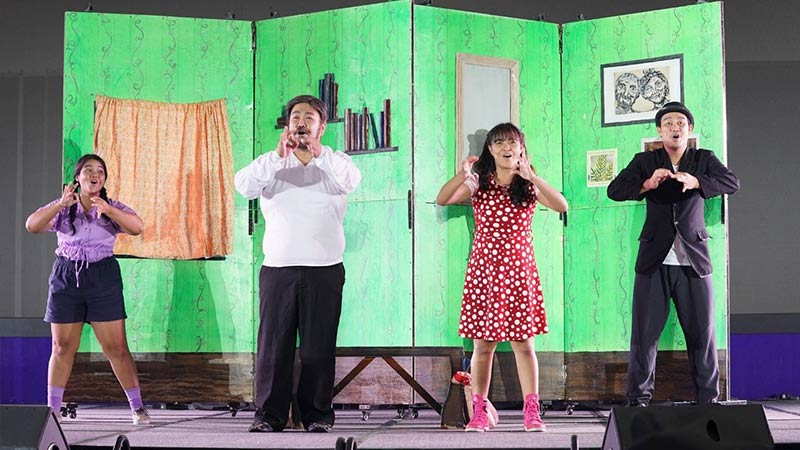 Lukot-lukot, Bilog-bilog teaches young Filipinos the value of making wise financial decisions.Photo from the Bangko Sentral ng Pilipinas.
Visa's financial literacy program, launched in 2017, has educated over 36,000 students and teachers in 64 schools across 21 cities.
Teaming up with Tanghalang Pilipino and Teach for the Philippines, Visa launched the tagalog skit, Lukot-lukot, Bilog-bilog two years ago, with support from Bangko Sentral ng Pilipinas. The interactive play focused on Gwyneth, a young student faced with several money management decisions throughout the story. With the help of her best friend, grandfather, and national heroes who came to life from the money she held, Gwyneth had to make informed financial decisions.
The play's third and current run completed several showcases in Malabon and Bulacan last year. Lukot-Lukot, Bilog-Bilog had over 30 performances around Metro Manila and nearby municipalities, including Rizal, Bulacan, Malabon, and Navotas.
In addition, a digital version of the play, and a teacher's manual with interactive activities were distributed nationwide through Teach for the Philippines's network. The not-for-profit organization that focused on educating Filipino students and teachers collaborated with Visa to bring the play to other cities and provinces, including Laguna, Tarlac, Negros Occidental, Aklan, Surigao, and Zamboanga. More importantly, Teach for the Philippines taught the teachers how to infuse money management knowledge through lessons conducted in schools.
"Proper money management habits should be formed when children are young to better prepare them for their responsibilities in the future," said Dan Wolbert, Visa's Country Manager for the Philippines and Guam. "For two decades, our global financial literacy programs have educated millions, empowering children and adults in over 30 countries."
"We saw the importance here in the Philippines to create a scalable and sustainable program that could impact local Filipinos in our country. Since the launch of our program, we are extremely pleased that crucial knowledge and skills on money management have been shared with students and teachers in the country. We will continue our partnerships with Bangko Sentral ng Pilipinas, Teach for the Philippines and Tanghalang Pilipino to expand our efforts and promote the importance of financial literacy to more Filipinos," added Dan.
"Kids who watch the musical thoroughly enjoy the production. They laugh along with the lead character Gwyneth when she gets excited about a new purchase. They gasp when Apolinario Mabini comes to life to give Gwyneth spending advice, and they join her grandfather Sally in the search for his saved money, even pointing and shouting at the stage," said Carmela Manuel, Company Manager of Tanghalang Pilipino.
Beyond that, Manuel shared that they were pleasantly surprised about the show's impact on students and aimed for it to be more interactive going forward. "We encourage kids to share their learnings and ask questions after each show. Many of them do this, and everyone including the audience, performers and showrunners are excited to be part of this program."
Patricia Feria-Lim, Teach for the Philippines' Chief Strategy Officer, said that their organization's goal is to provide access to inclusive, relevant, and excellent education. "By making financial literacy both entertaining and interactive, the lessons become more relevant to students and they are able to learn better. We are happy to bring this approach to more kids across the country."
About Visa
Visa Inc. (NYSE: V) is the world's leader in digital payments. Our mission is to connect the world through the most innovative, reliable and secure payment network - enabling individuals, businesses and economies to thrive. Our advanced global processing network, VisaNet, provides secure and reliable payments around the world, and is capable of handling more than 65,000 transaction messages a second. The company's relentless focus on innovation is a catalyst for the rapid growth of digital commerce on any device for everyone, everywhere. As the world moves from analog to digital, Visa is applying our brand, products, people, network and scale to reshape the future of commerce. For more information, visit  www.visa.com.ph