Visa invites Philippines' top startups to shape the future of payments
12/22/2022

Visa, a world leader in digital payments, has announced an open call for startups in the region including in the Philippines to apply for the Visa Accelerator Program 2023. Now in its third year in Asia Pacific, the Visa Accelerator Program selects a small group of startups to collaborate on some of the most pressing challenges in the payments industry. The 2023 program will focus on developing solutions in the following areas: Web 3.0, global money movement, embedded finance, merchant and small business enablers, and open banking solutions.
The Visa Accelerator Program was launched in 2020 and has since enabled the growth of some of Asia Pacific's most prominent startups. The five startups from the 2022 cohort presented their proof-of-concepts at the Visa Accelerator Spotlight event, after working with Visa product and business development teams to bring their concepts to life and expand their businesses into new markets across the region.
Startups from the 2021 and 2022 cohorts secured nine commercial deals with Visa's clients and partners in Asia Pacific. Additionally, Visa has entered into six partnership and commercial agreements with selected startups, emphasizing the value that startups can bring to the larger payments industry.
"It is exciting to see great products co-developed by the successful startups from the previous cohorts, who have also become our valued partners in the region. We're looking forward to seeing applications from the Philippines for the Visa Accelerator Program 2023," said Jeff Navarro, Visa Country Manager for the Philippines and Guam.
To tap into the best of the Asia Pacific startup community, Visa is partnering with Plug & Play, one of the world's most successful global innovation platforms. Plug & Play will be a key strategic partner and will curate access to emerging fintech-focused startups for the Visa Accelerator Program 2023. Plug & Play will bring their expertise as a highly successful investor and their experience working with other major corporate accelerator programs, to identify, attract and accelerate startups who want to solve industry challenges and scale new technologies.
Jupe Tan, Managing Partner of Plug & Play APAC said, "We are delighted to be working on the Visa Accelerator Program. Our goal is to provide a line-of-sight into the most innovative fintech startups that are shaping the financial services industry across Asia Pacific, as well as enable successful proof-of-concept engagements between the finalised startups and Visa."
Join the program
Applications for the Visa Accelerator Program 2023 will close 10 January 2023. The program is the right fit for startups that are at Series A and above, have a long-term commitment to Asia Pacific growth and existing operations in the region, and have a market-validated, proven solution. The six-month program will allow selected startups to work together with Visa's payment experts, product architects and business development teams to rapidly co-develop, test, and iterate solutions, while pursuing tangible go-to-market opportunities with Visa's extensive network of financial institutions, merchants and digital partners. For more information, including how to apply, visit: https://www.visa.com.sg/apaccelerator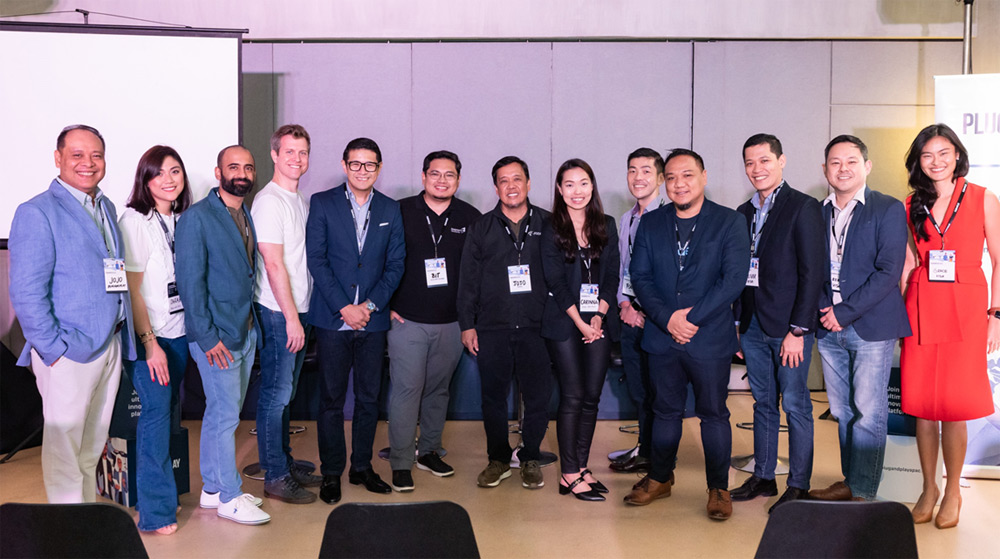 In photo: Visa Philippines and Plug & Play executives led by Jeff Navarro, Visa Country Manager for the Philippines and Guam (fifth from left) and Jojo Flores, Plug & Play Co-founder (leftmost) at the recently held "Corporate Partnerships as a growth pathway for startups" event in Makati. Also present are executives from Brankas, Kickstart Ventures, JGDEV and f(dev)
---
About Visa
Visa (NYSE: V) is a world leader in digital payments, facilitating more than 215 billion payments transactions between consumers, merchants, financial institutions and government entities across more than 200 countries and territories each year. Our mission is to connect the world through the most innovative, convenient, reliable and secure payments network, enabling individuals, businesses and economies to thrive. We believe that economies that include everyone everywhere, uplift everyone everywhere and see access as foundational to the future of money movement. Learn more at Visa.com.