Visa and Tanghalang Pilipino promote financial literacy with the launch of "Lukot-lukot, Bilog-bilog" web series
09/14/2021
Visa, the world's leader in digital payments and Tanghalang Pilipino (TP), the multi-awarded resident theater group of the Cultural Center of the Philippines (CCP)​, are launching a new version of their financial literacy themed play "Lukot-lukot, Bilog-bilog" (LLBB). The five-episode web series will be free for streaming starting this September.
Launched in 2017 as an interactive musical that is supported by the Bangko Sentral ng Pilipinas (BSP), LLBB features the story of teenager Gwyneth as she struggles to handle her finances and learns the value of proper financial management with help from her family and friends, and some Filipino heroes brought to life.
"It's important to teach young Filipinos how to make smart financial decisions and the Lukot-lukot, Bilog-bilog theater performance has been extremely successful in helping us achieve this objective. This year, we wanted to create new stories that are relevant in the new normal, while making the play educational and entertaining. We are excited to partner again with our trusted allies in financial education such as Tanghalang Pilipino and Teach for the Philippines to introduce the web series, to expand our outreach to more Filipino children and young people in the country," said Dan Wolbert, Visa Country Manager for the Philippines and Guam.
Written by Eljay Castro Deldoc and directed by Avic Ilagan, the new LLBB stories feature five web episodes that focus on various financial topics such as the concept of promotional sales, value of saving, basics of credit, earning additional income, and scam awareness and prevention.
The protagonist is Gwyneth, a teenage girl who will embark on a journey to financial literacy with guidance from characters like Lolo Sally and best friend Jing-Jing. The new web series also introduces new roles such as Gwyneth's mother Blessie and friend-turned-admirer Aaron, with special appearances from Philippine national heroes and cultural icons.
Well-known financial literacy experts Salve Duplito and Rose Fres Fausto are also featured in the after-show interviews with Lolo Sally to enlighten the audience by providing financial education tips. Through their helpful insights and easy-to-apply tips, viewers will gain a deeper understanding of financial literacy concepts and gain better money management skills.
With Filipinos relying heavily on digital platforms to access media and entertainment, the web series is accessible through the social media sites of Tanghalang Pilipino (Facebook, YouTube) and its other non-profit organization partner for children's education, Teach for the Philippines (facebook.com/teachforthephilippines). It will also be showcased on Visa's Facebook channel.
To reach remote parts of the country with limited access to the internet, LLBB also adapted this web series into a radio play which will air in local radio stations nationwide via the radio networks of Manila Broadcasting Company and Cultural Center of the Philippines.
"We are thankful to partner again with Visa for the new LLBB stories. The success we had with the live performances of LLBB in theaters and on campuses showed how impactful theater is when it comes to education. The new LLBB web series will further prove that theater as a medium remains relevant and versatile to help not only the youths but viewers of all ages to become better in managing their finances," said Carmela Millado-Manuel, Tanghalang Pilipino Company Manager.
Since its debut four years ago, LLBB has reached over 37,000 students and educators across the Philippines. Fans of the show can watch the original story again via Tanghalang Pilipino's YouTube page. For more information about Visa and LLBB, visit www.visa.com.ph.
Check out these behind-the-scenes photos of this highly of the popular play: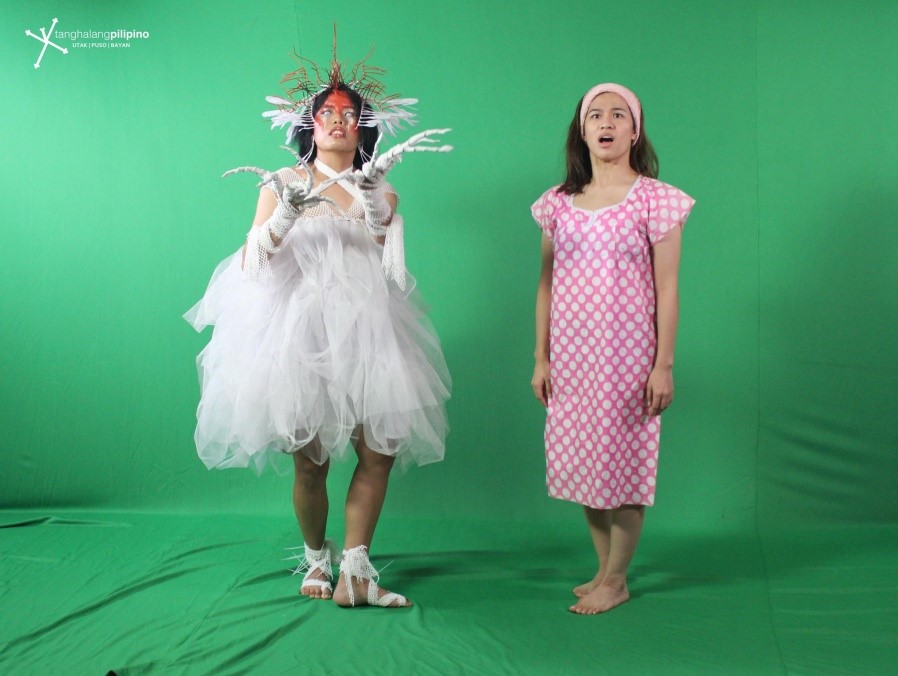 Philippine cultural icons like the Katmon Tree (in white costume) will help Gywneth (in pink) in her journey in the new LLBB web series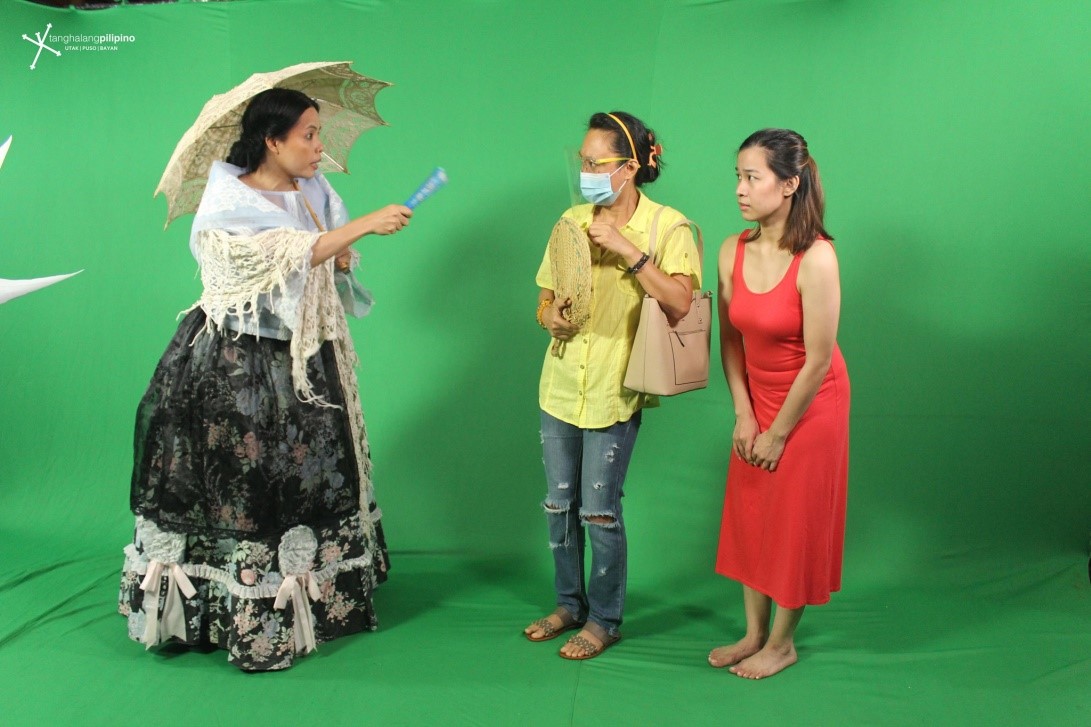 Philippine heroes like Josefa Llanes Escoda (in terno) will make their appearance in the web series to guide the characters in their financial journey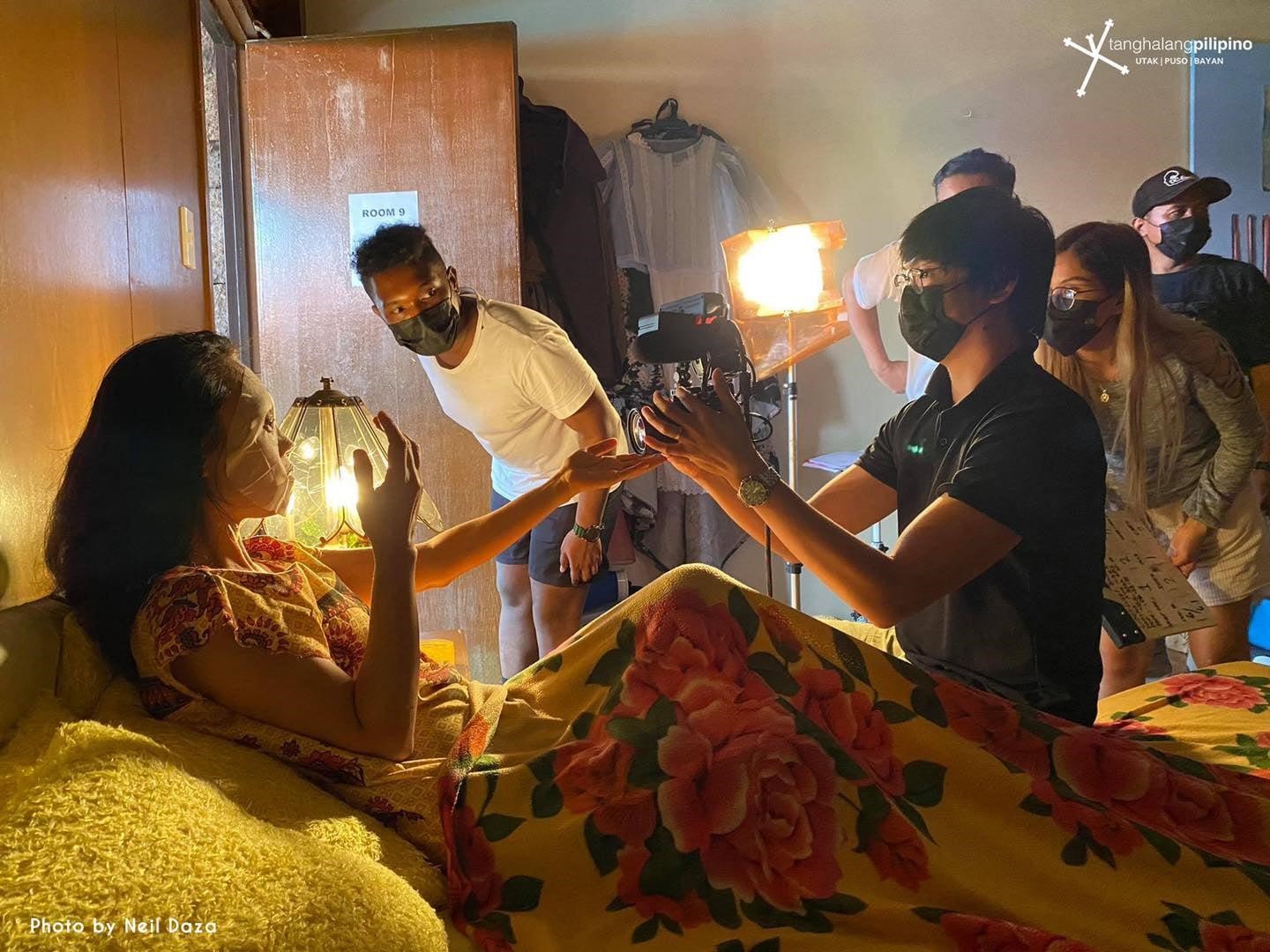 From the stage to the screen, Tanghalang Pilipino will showcase Filipino theater talent in the new LLBB web series
About Visa
Visa Inc. (NYSE: V) is the world's leader in digital payments. Our mission is to connect the world through the most innovative, reliable and secure payment network - enabling individuals, businesses and economies to thrive. Our advanced global processing network, VisaNet, provides secure and reliable payments around the world, and is capable of handling more than 65,000 transaction messages a second. The company's relentless focus on innovation is a catalyst for the rapid growth of digital commerce on any device for everyone, everywhere. As the world moves from analog to digital, Visa is applying our brand, products, people, network and scale to reshape the future of commerce. For more information, visit  www.visa.com.ph