The bigger and better Epic Dining by Visa
03/03/2016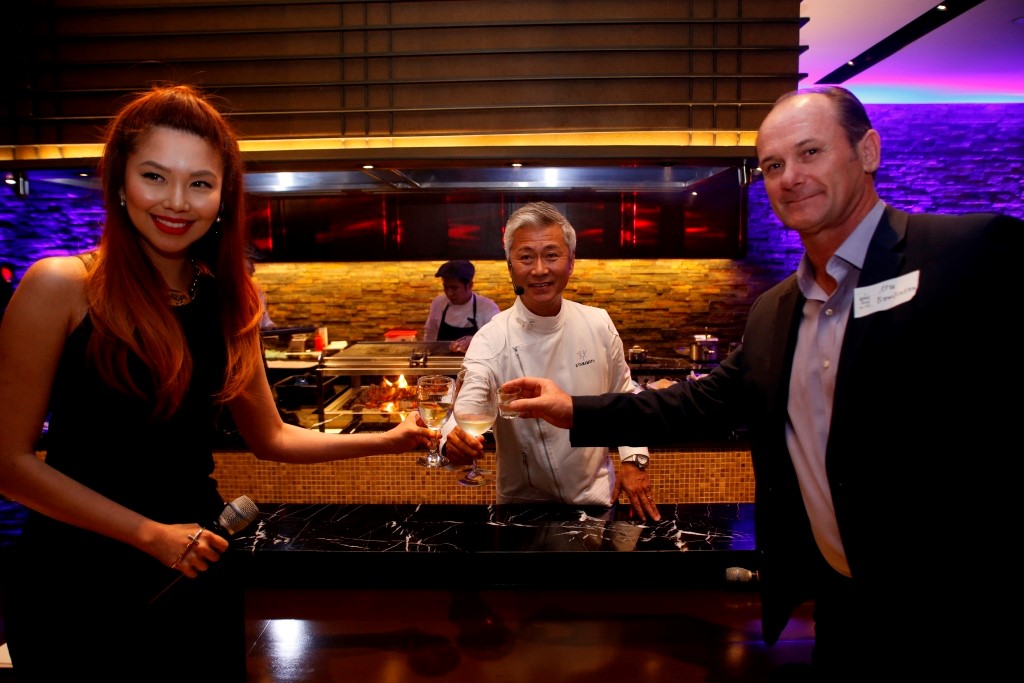 Ceremonial toast for the official launch of Epic Dining by Visa. From left to right: Host Bianca Valerio, Chef Hide Yamamoto, and Visa Country Manager for The Philippines and Guam Stuart Tomlinson
To delight Filipinos who love good food and the good life, Visa is returning once more with the widely successful dining program Epic Dining by Visa. This year the program has been extended to Cebu and includes more exclusive privileges and discounts for Visa cardholders at selected bars and restaurants in Metro Manila and Cebu.
This year more than 30 restaurants join Epic Dining by Visa. The eight-month program offers gastronomic delights in four stages with rotating establishments to refresh the taste buds.
"Following the successful programs we ran in previous years, we decided to take this year's program up a notch so our cardholders can enjoy more exciting, exclusive, and quality dining experiences," said Stuart Tomlinson, Visa Country Manager for the Philippines and Guam.
For the launch of the program, world-renowned, star chef Hide Yamamoto hosted guests at his eponymous restaurant in City of Dreams where he showcased his culinary skills and came up with culinary treats from the restaurant's sushi, teppanyaki and robatayaki stations.
The Hide Yamamoto restaurant is just one of the dining outlets and bars where cardholders can enjoy Visa's signature VIP treatment, including discounts of up to 30% on meals, free appetizers, priority seating, free entrance to exclusive bars, and complimentary drinks, by simply presenting their Visa cards.
Especially designed to suit the lifestyle needs of its mobile and dynamic clients, Epic Dining by Visa allows cardholders to experience the best gastronomic delights through a carefully crafted and curated list of the biggest names in the dining industry.
For a full list of offers under the Visa Epic Dining Program, please visit www.visa.com.ph
About Visa
Visa Inc. (NYSE: V) is a global payments technology company that connects consumers, businesses, financial institutions, and governments in more than 200 countries and territories to fast, secure and reliable electronic payments. We operate one of the world's most advanced processing networks — VisaNet — that is capable of handling more than 56,000 transaction messages a second, with fraud protection for consumers and assured payment for merchants. Visa is not a bank and does not issue cards, extend credit, or set rates and fees for consumers. Visa's innovations; however, enable its financial institution customers to offer consumers more choices: pay now with debit, pay ahead of time with prepaid or pay later with credit products. For more information, visit usa.visa.com/about-visa, visacorporate.tumblr.com and @VisaNews.